More bios coming soon!
Abby Abrahamson | Attleboro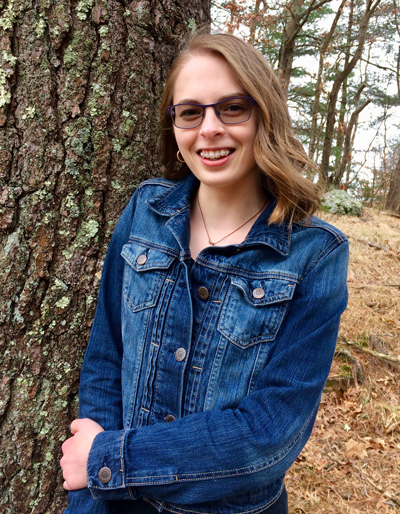 Abby Abrahamson, of Rehoboth, Associate in Arts in Liberal Arts & Sciences (Behavioral and Social Sciences Transfer), began her Bristol Community College experience as a 16-year-old student in the college's Dual Enrollment program. Before coming to Bristol, she had been homeschooled since the sixth grade after becoming very sick with Lyme Disease. She learned of Bristol's dual enrollment program from a homeschool friend after expressing a desire to re-enter the classroom environment and knew she wanted to apply.
With the full support of her family, she found solutions to cost considerations and strategized transportation; including taking on a part-time job to help cover the cost of courses.
While she may have been nervous, she recalls the sights and sounds of entering the Bristol Attleboro campus and not yet knowing how impactful those first steps would be.
With the encouragement of her faculty and the support of new classmates, it did not take Abby long to find her direction at Bristol. In addition to finding her academic and career path, she also discovered new confidence by collaborating and socializing with peers.
While at Bristol, she completed an internship with the YWCA of Southeastern Massachusetts in New Bedford, and gained experience as a work-study student at Bristol's Fall River Campus Library. She also participated in Bristol's Women's Center events, including Women's Advocacy Day at the Massachusetts State House. In addition to her excellent academic standing, she served as a member of the college's prestigious Phi Theta Kappa Honor Society
This fall, Abby will transfer to the Massachusetts College of Liberal Arts in North Adams, to pursue a degree in Sociology, with a minor in Environmental Sustainability. She plans to seek a career in the environmental field, with a focus on engaging communities with the resources needed to solve environmental issues.
Joseph J. Massi | Fall River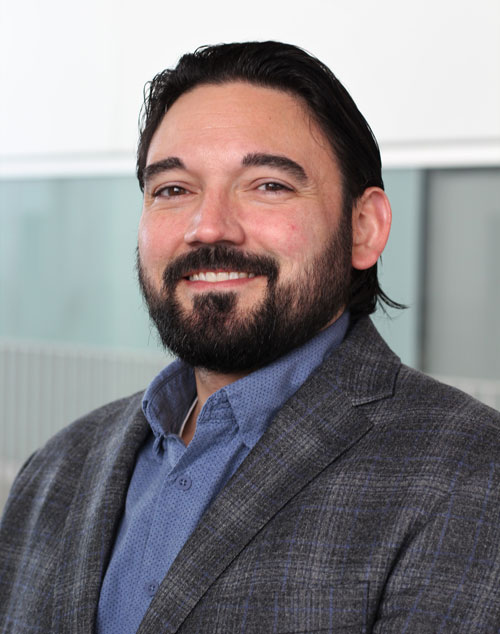 A dedicated United States Marine Corps veteran and adult-learner, Joseph J. Massi, of New Bedford, Associate in Science in Engineering Transfer, is using his experience and positive outlook to assist others and better our region. Joseph returned to college upon his retirement from the military, as a leader in the classroom, and throughout the community, where he puts student-veteran advocacy into action.
While serving as president, Joseph led the student veterans club at Bristol Community College from inception to becoming a nationally recognized chapter of the Student Veterans of America.
As an engineering student at Bristol, Joseph was chosen to travel to NASA's Langley Research Center in Virginia to participate in the prestigious NASA Community College Aerospace Scholars program. He also served as a student representative of Bristol's chapter of the Phi Theta Kappa Honor Society.
In addition to his excellent academic standing, Joseph was selected as Bristol's 29 Who Shine recipient. Honorees of the 29 Who Shine award are chosen for their academic achievements and record of student leadership and community service.
Joseph extends with advocacy outside of Bristol, serving as Chairman on the Board of Directors for the Veterans Association of Bristol County and as a regional volunteer for Toys for Tots, the Massachusetts Special Olympics and the Greater Boston Food Bank's Mobile Market at Bristol Community College.
This fall, Joseph will transfer to Brown University, in Providence, R.I., to pursue a degree in Mechanical Engineering focusing on solar energy, to become an engineer in the renewable energy field.
Devyn Williams | Somerset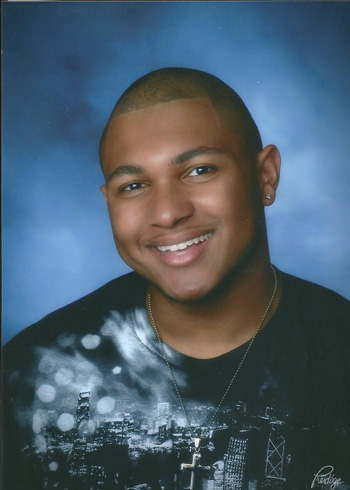 Devyn Williams, 21, of Somerset, has always known he has wanted to be a star in the entertainment industry. At Bristol Community College, the 2020 graduate is a star.
Devyn's outgoing personality and eagerness to get involved in college and campus-specific events quickly earned him the encouragement and support of Bristol's faculty and staff to follow his academic journey. After much hard work, he received his Associate in Arts in Communication at Bristol's 2020 Virtual Commencement Ceremony on Friday, August 21.
Determined to continue his education after graduating from Taunton High School, Devyn enrolled at Bristol's Taunton Center, while working multiple jobs. He attributes his success at Bristol to learning how to balance responsibilities and the encouragement of Bristol's faculty and staff to connect students with valuable college resources and events.
While at Bristol, Devyn served as President of the Black Student Union and participated in several college enrollment events, sharing his positive experience and encouraging others to pursue their educational and career goals.
Devyn plans to continue his education to complete his bachelor's degree at a four-year institution, with the lifelong goal of becoming an actor or producer in the entertainment industry, adding that "you must be happy in your career, to be successful."