Honorary Degree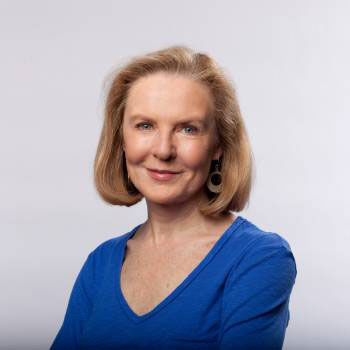 Margery Eagan, Talk Radio Host, Writer‌, and Columnist‌

Margery Eagan is the co-host of 89.7 WGBH's midday program Boston Public Radio, featuring smart and engaging conversations with leaders and thinkers shaping the Boston region. Subjects of her thought-provoking commentaries include gender and women's issues, Catholicism, and politics.
Margery has strong connections to the South Coast region. She grew up in Fall River and attended BMC Durfee High School before graduating from Stanford University, in Calif., where she earned a bachelor's degree in American studies.
She has written for her hometown newspaper The Herald News, as well as for The Standard-Times, of New Bedford. She has contributed to The Boston Globe, Burlington Vermont Free Press, Boston Magazine, and The Boston Herald, where she was a columnist for 27 years. In 2015 and 2016, she earned national awards from the Religion Newswriters Association.
She currently lives in Brookline and has three grown children. She has a perfect attendance record at BMC Durfee High School reunions and two of her closest friends are high school classmates.
Distinguished Citizen
Joseph A. Marshall, Founder and President of J. Marshall Associates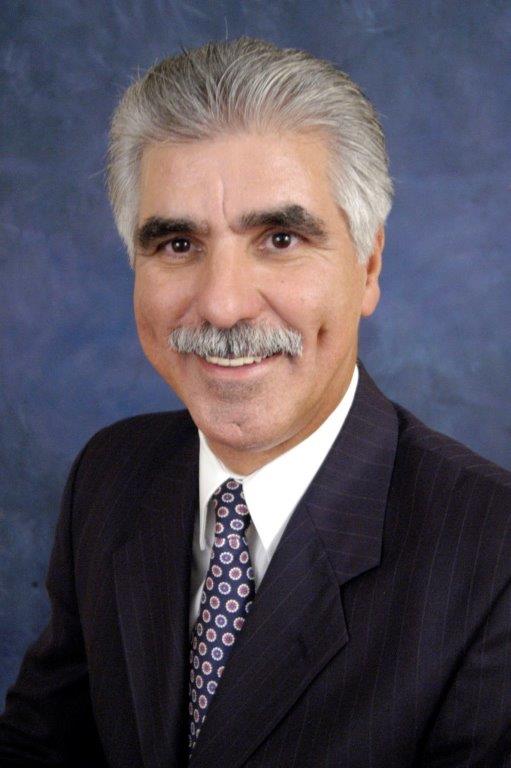 Joseph A. Marshall is the Founder and President of J. Marshall Associates, a Financial Planning Firm in Fall River, and a dedicated member of the community whose contributions are highly regarded.‌
Upon return from his dedicated service in the United States Air Force, including a tour of duty in Vietnam, Joseph graduated from Bristol Community College in 1978, prior to transferring to the University of Massachusetts, Dartmouth, where he earned his bachelor's degree. 
He has held numerous leadership roles at Bristol throughout his devoted service to the college. Most recently, as Chair of the Board of Trustees following his service on the board since 2007 and is the former President of the Bristol Community College Foundation. He is the recipient of Bristol's 2007 Cornerstone Entrepreneur Award and 2016 Paragon Award. In 2018, the college dedicated the new Joseph A. Marshall Veterans Center, on the Bristol Fall River campus for Mr. Marshall's tireless advocacy for Bristol and student veterans.
Marshall is also a recognized community servant. He has served on several city boards and community groups, including the Fall River Office of Economic Development, the Board of Assessors, SER-Jobs for Progress, the Prince Henry Society of Fall River, and currently serves as the Chair of the Vietnam Veterans Memorial Wall Committee. He was recently named the recipient of BMC Durfee High School's Distinguished Alumnus Award, in 2020.
Joseph is a life-long resident of Fall River with his wife Joanne. They have four daughters and eight grandchildren.
Last Lecture
Melissa Cardelli, Coordinator of the Early Childhood Education Careers Certificate and Degree Programs
Since she joined the college in 2004, Melissa Cardelli has been committed to working with the college and regional community to strengthen the early childhood education profession and to promote increased educational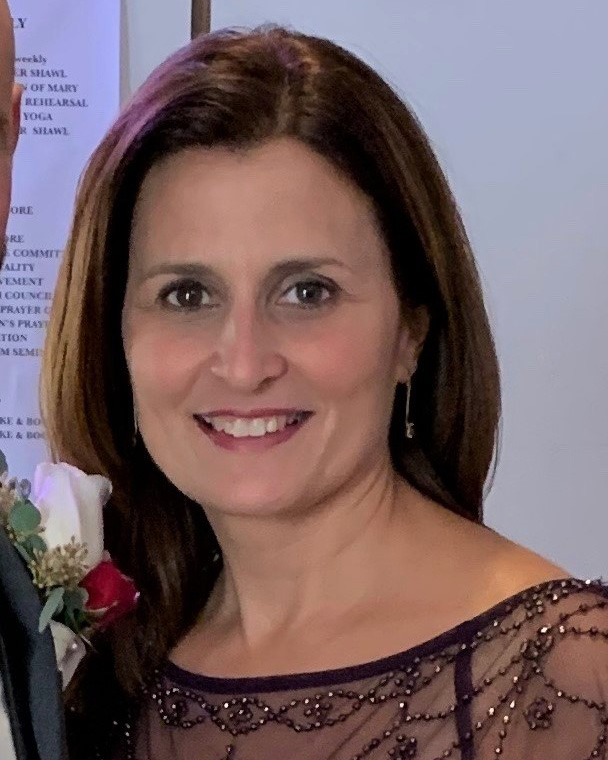 and professional opportunities for early childhood educators. In addition to strengthening her community and profession, she is recognized for her ‌dedication to student success‌ and support.‌ ‌
Melissa has more than 20 years of experience in the field of early childhood education as a professor, early childhood educator, family childcare professional, and program coordinator. She received her Bachelor of Arts in sociology (social services) from the University of Massachusetts, Dartmouth, in Dartmouth; her Master of Science Certificate and Master of Science in parent education and support, from Wheelock College, in Boston, and her Certificate of Advanced Graduate Study (C.A.G.S) in early childhood education from the American International College, in Springfield. Melissa also serves as President of the Board of Directors for the Children's Museum of Greater Fall River.
She has been the recipient of several awards at Bristol including the Silver Shield Award in 2009, a National Institute for Staff and Organizational Development (NISOD) Award in 2012, as well as the President's Volunteer Service Award and Massachusetts Colleges Online Course of Distinction Award in 2014.
Grand Marshall
Dr. Mary Zahm, Professor of Psychology‌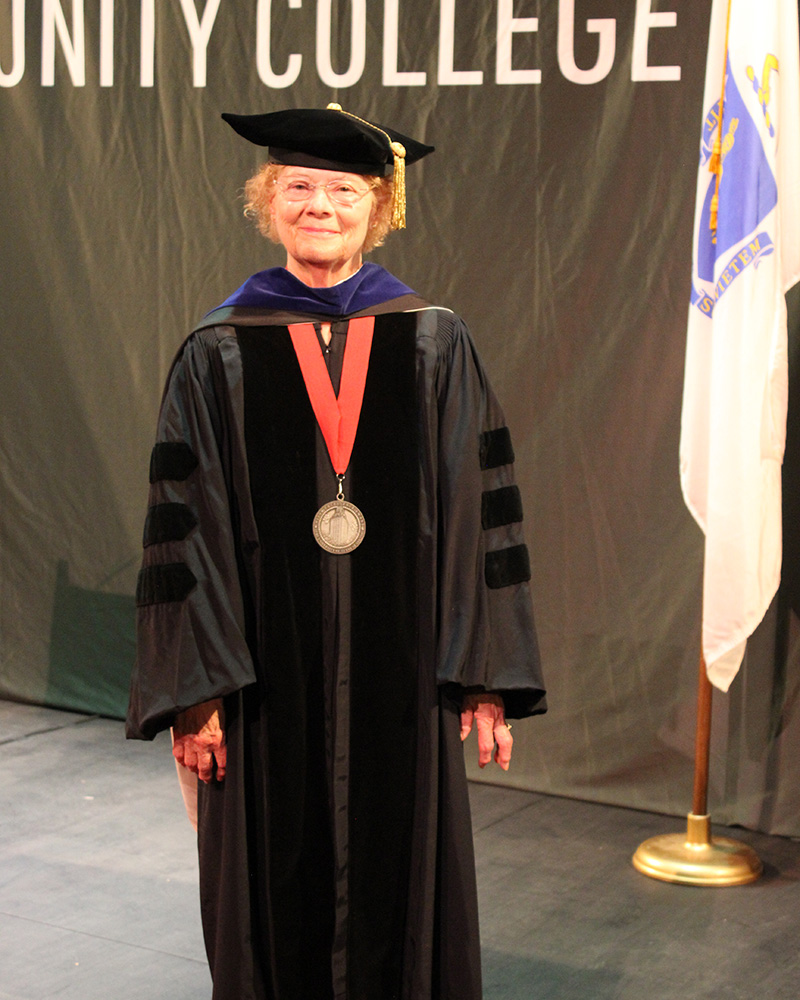 ‌Dr. Mary Zahm, Professor of Psychology at Bristol Community College, has been honored to serve as the Grand Marshall, at Bristol's 2020 Virtual Commencement Ceremony. Continuing Bristol's tradition of awarding this honor to one of the college's longest-serving faculty or staff members, Dr. Zahm will lead this year's graduates and proud viewers to the virtual commencement stage.
Dr. Zahm joined the college in 1994 in the college's psychology and sociology department and has served at the college as a dedicated associate professor and professor of psychology and formerly as the pioneering director of the college's civic engagement program. Prior to Bristol, she served as Human Factors Engineer at the Raytheon Company, in Portsmouth, R.I.
She received her Bachelor of Science in social and health services and Bachelor of Arts in psychology from Roger Williams University, Bristol, R.I.; her Master of Arts in personality and social psychology, from Rhode Island College, in Providence, R.I.; and her Doctor of Philosophy (Ph.D.) in experimental psychology, from the University of Rhode Island in, Kingston, R.I.
She has been the recipient of several awards at the college: The Silver Shield Award for Excellence in Teaching and Community Service in 1997, the Sceptre and Scroll Society Award for exceptional college-wide service in 2001, the Phi Theta Kappa Recognition Award in 2008 as well as the Legacy Award for dedication and service to Bristol's Civic Engagement Program.