Valedictorian
Viviane Goese, Associate in Arts in Liberal Arts & Sciences (Humanities Transfer)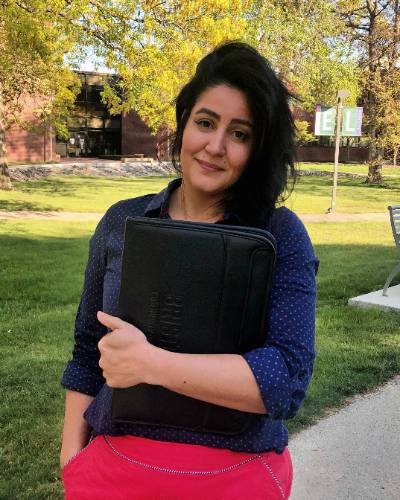 Viviane M. Goese, of Swansea, Class of 2020 Valedictorian, began her journey at Bristol Community College as an English as a Second Language (ESL) adult learner. During her time at Bristol, she gracefully balanced her responsibilities of caring for her family, while pursuing the opportunity she had once not thought possible - to earn a college degree. In addition to her outstanding academic achievements, she has positively contributed to the college community in her service as a tutor and a role model for others.
She credits the support and encouragement of her instructors for her successful transition from the college's ESL program to college courses and being asked to serve as a tutor. As a tutor for Bristol's Quest program supporting first-generation, low-income students and/or students with disabilities, she strengthened her own confidence and academic development.
She challenged herself and excelled as a member of Bristol's Commonwealth Honors Program and was appointed as a Supplemental Instructor in the college's Dual Enrollment Program, assisting in the education and professional development of high school students, simultaneously earning high school and college credits. She also served Bristol as a tireless volunteer and advocate for the college's Holocaust and Genocide Center's initiatives and events.
She was recently accepted at Brown University, in Providence, R.I., in the Resumed Undergraduate Education (RUE) Program, where she aims to pursue the open curriculum offered by the institution. Through its multidisciplinary approach, she aims to achieve her intellectual ambitions while pursuing her goal of becoming an educator.
Salutatorian
Ethan Mort, Associate in Arts in Liberal Arts & Sciences (Behavioral and Social Sciences Transfer)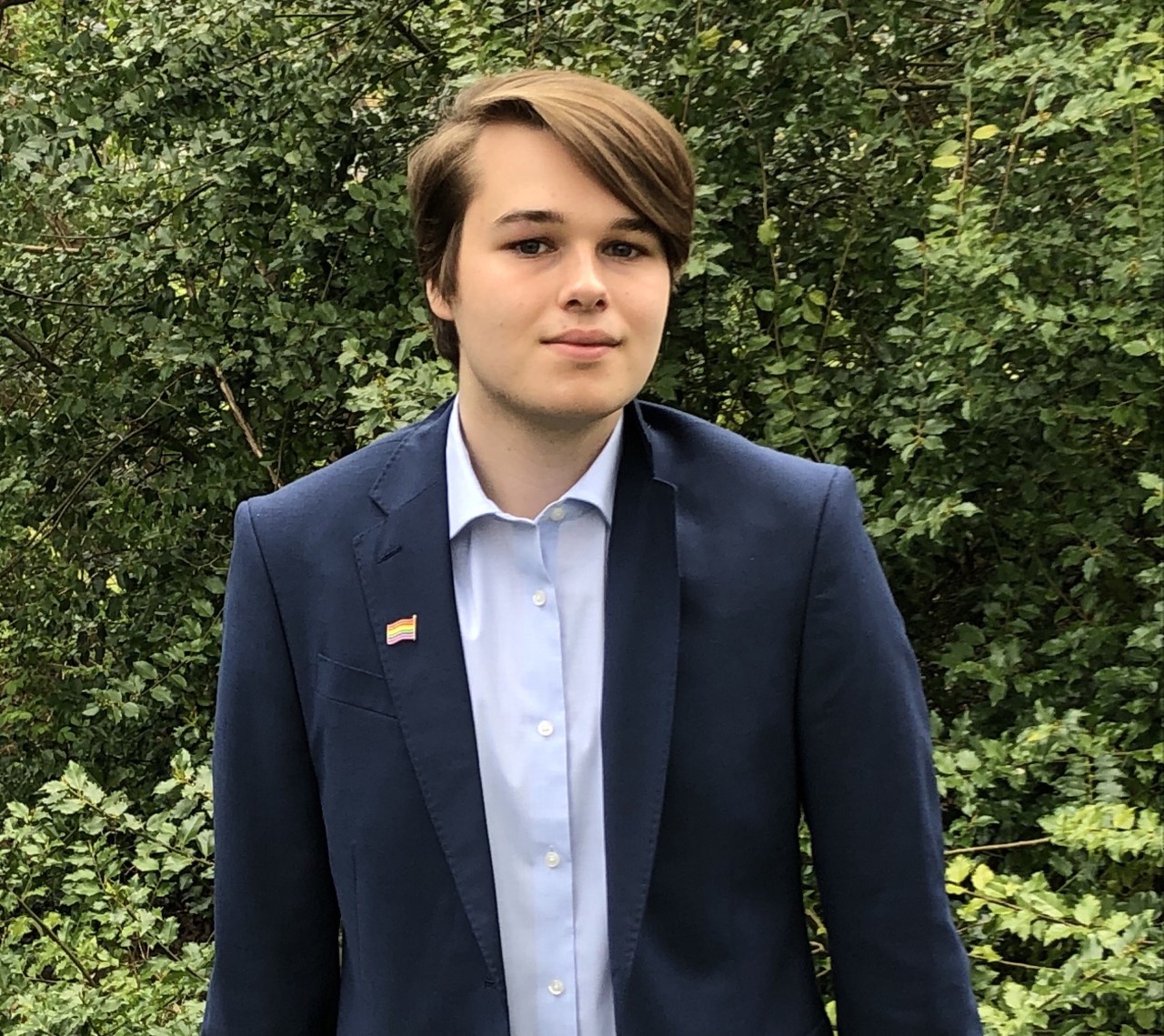 Ethan Mort, of Mattapoisett, Class of 2020 Salutatorian, developed his academic foundation and inspiration while earning his Associate in Liberal Arts at Bristol, before transferring to George Washington University (GWU), in Washington D.C., in Spring 2020.
In addition to his outstanding academic record, Ethan enhanced his experience at Bristol by becoming active in the college community and participating in lecture series. He served as an active member of the college's Seeds of Sustainability Club, advocating and educating communities toward sustainable lifestyles, as well as the Chief Organizer of the Bristol Climate Day of Active Education. The college-wide event promoted and raised awareness of the issues of climate change and carbon drawdown.
He attributes the support of his hard-working family and the college's dedicated faculty members to his academic achievements and preparation for success at a four-year institution. He believes that with a Bristol education, you can break barriers and go wherever you want to go.
Ethan is pursuing a major in Political Science and a double minor in History and International Relations at GWU, where he participates on the GWU Parliamentary Debate Team. He plans to pursue a career in the political field in a position he feels can create change.