Lash Center for Teaching and Learning
Scroll Down for Page Content
---
---
The Lash Center for Teaching and Learning (LCTL) provides professional development opportunities and resources for Faculty and Professional Staff members. In addition, the center houses the Adjunct Faculty Center which provides office space, clerical assistance, and other resources for adjunct faculty.
Faculty Spotlights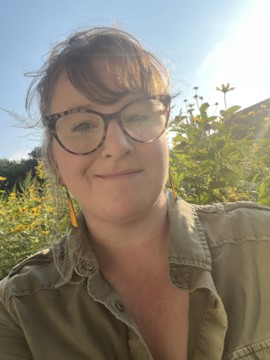 Emily Zekan-Brown is the Coordinator of Library Research and Instruction at Bristol Community College, joining us in 2013 after previous employment at the University of Central Oklahoma. She holds a Master's Degree in Library and Information Science (University of Pittsburgh) and a Certificate of Graduate Study in Holocaust and Genocide Education (Rowan University).
Emily not only coordinates library research and instruction, but also serves on the college's Honor's Advisory Board and The Genocide and Holocaust Center Advisory Board. She enjoys opportunities to teach as well, leading a Public Speaking course and co-teaching an honors seminar course, SCI 251: Emerging Paradigms in Science, Humanities, and Culture. She is currently pursuing a second Master's Degree in History, concentrating on the study of the Holocaust and genocide. Her research interests include open-source intelligence and its potential evidentiary use in regard to prosecutions for war crimes, including genocide; the potential for disinformation to exacerbate societies at risk for genocide; and the potential for AI to complicate all of this.
Please join us at the upcoming Lash Academic Lecture on November 29 from 3 to 4 p.m. via Zoom, as Emily discusses her research into how open-source intelligence from Ukraine is being documented and could potentially be used in future criminal tribunals.
REGISTER FOR THE LASH ACADEMIC LECTURE
Need More Information?
Click below to fill out inquiry form.
Lash CTL Team
J. Chrystal Puniello, M.S., Academic Coordinator & Adjunct Instructor
Chrystal.Puniello@BristolCC.edu
William Duffy Ph.D., Special Programs Coordinator
William.Duffy@BristolCC.edu
Nicholas C. O'Brien, Administrative Assistant
Nicholas.O'Brien@BristolCC.edu