Director of Veterans Center
Friday, January 15 2021
Bristol Community College names Director of the Joseph A. Marshall Veterans Center
Dennis "Denny" Cosmo, from Cranston, R.I., has been named Bristol Community College's Director of the Joseph A. Marshall Veterans Center. He comes to Bristol after serving as Veteran Resource Coordinator at the Community College of Rhode Island in Warwick, R.I.
Denny is an energetic U.S. Army Veteran and veteran's affair professional with a passion for guiding and empowering student veterans. He brings expert veteran's affairs knowledge to his new role, with skills in professional and program development, planning, and communication. He began his new role at Bristol on Thursday, January.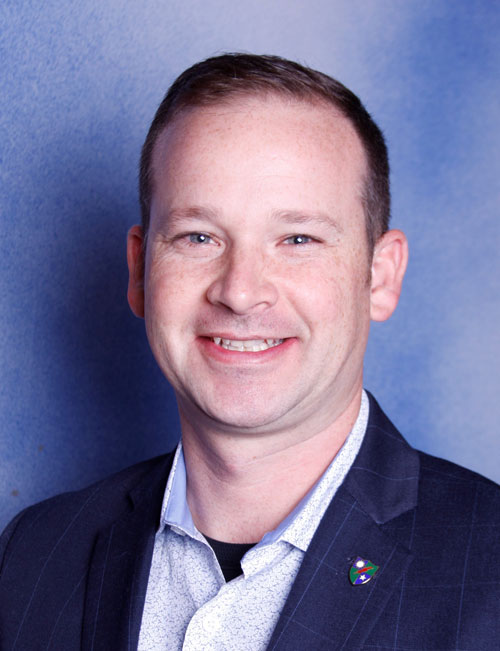 As Bristol's new Director of the Joseph A. Marshall Veterans Center, he will provide leadership and mentorship to the military affiliated college students at Bristol. This includes the administrative aspects of navigating all available veteran benefits, as well as the social aspects of transition from the military to academia.
Denny proudly served as a Ranger in both airborne infantry and military intelligence branches of the U.S. Army from 2001-2010, completing two combat tours in Iraq. During this time, he was responsible for professional development counseling as both a leader and mentor, managing training support funds and incorporating risk-analysis and project management into strategic mission planning.
Following his military service, Denny served as the Veterans Affairs Work Study Partner at the Community College of Rhode Island (CCRI) in Warwick, R.I., before being appointed the college's Veteran Resource Coordinator in 2019. In his role, Denny directed the program development for more than 400 student veterans across four campuses, including CCRI's two student veteran lounges. During this time, he led a 15% increase in participation among student veterans in the college's honor's program and academic honor societies and reduced a COVID-19 enrollment deficit of 34% to 8% by direct outreach and networking with previously enrolled veterans. In addition, Denny assisted with the update of the veteran services office website as well as the transition of the department towards a customer service model.
Denny earned his Associate in Science in business management from the Community College of Rhode Island in Warwick, R.I., his Bachelor of Science in entrepreneurship from Bryant University in Smithfield, R.I. and his Master of Science in labor relations and human resources from the University of Rhode Island in South Kingstown, R.I. In addition, he has earned a certificate in Arabic from the Defense Language Institute-Presidio of Monterey, CA and is a Phi Theta Kappa alumnus. Denny has also participated in the Student Veterans of America Leadership Institute in Dallas, Texas, in 2017 and Washington, D.C., in 2018.
<! -- end -->

Skip to main content