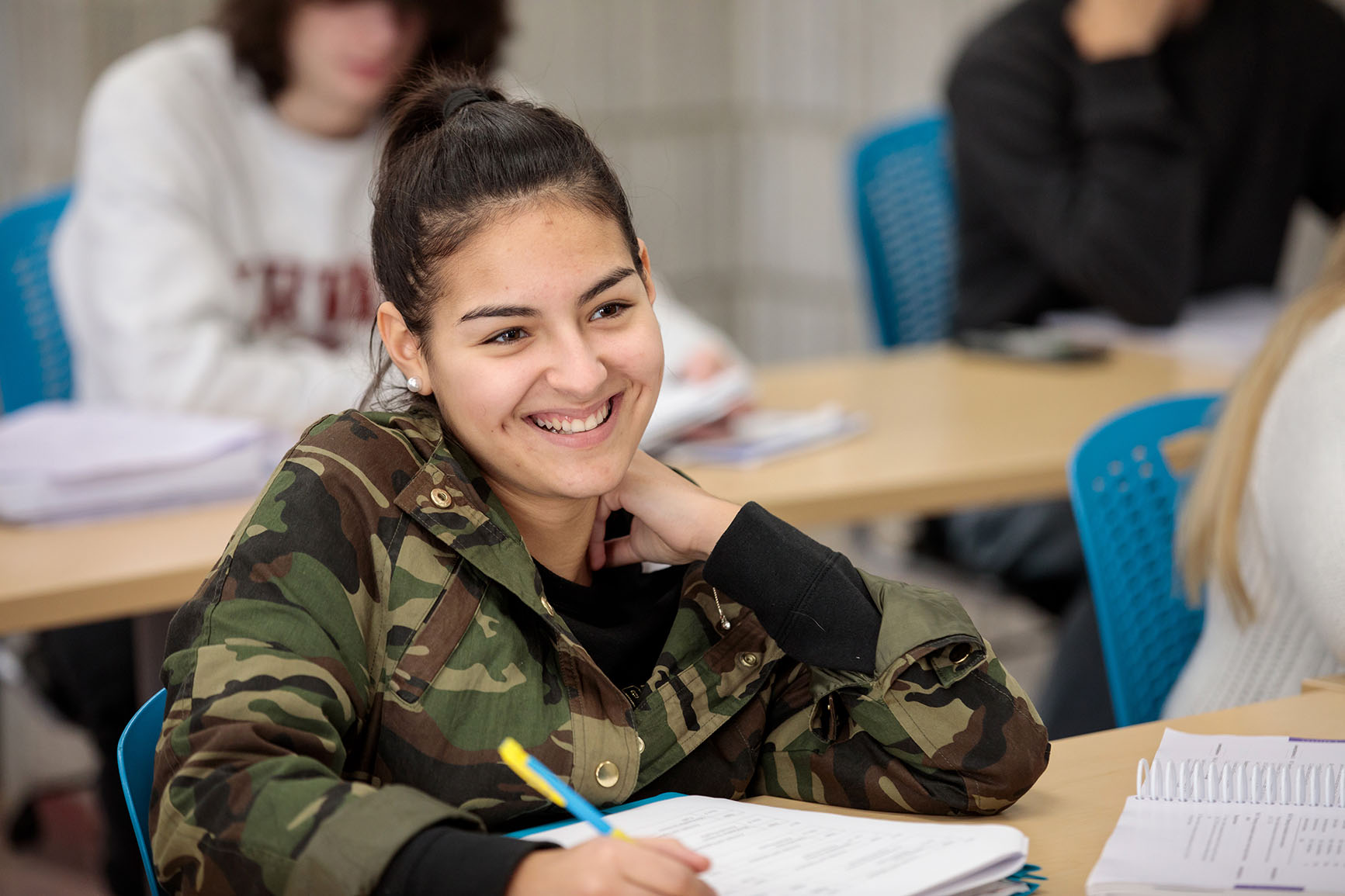 Are you someone who...

wants to help future generations grow?

enjoys working socially and dynamically?

Education and Childcare

may be the right path for you.
Why choose a Bristol Education and Childcare program?
Work Experiences
Observations, pre-practicums, and practicums prepare students for successful careers.
Learn about
Internship Programs.
Advising and Support
Experienced faculty will guide you down your tailored path to success, whether that be through transfer to a four year program or direct entry into the workforce.
Job Growth
10% increase in job growth by 2030 means secure employment for graduates
Prior Experience
Credit for prior learning/experience available for some courses, as well as scholarships for students already working in the field.
Discover your path to success in education with our comprehensive and innovative programs! With teaching jobs experiencing 10% growth in opportunities by 2030, you can feel confident about investing your time in Bristol's education programs. Whether you dream of teaching young children, aspire to be an educator in K-12 schools, or support students with disabilities, we've got you covered.
Early Childhood Education Licensure Transfer Program
Are you passionate about shaping young minds? Our program focuses on training future teachers for pre-K to grade 2 children. Learn to create developmentally and culturally appropriate curricula that align with state standards. Best of all, as part of our MassTransfer program and additional transfer agreements, you can seamlessly transfer as a junior to a 4-year state or private institution.
Elementary and Secondary Education Program
Make a difference in the lives of K-12 students with our dynamic education program. Gain essential skills through diversity and equity-driven EDU coursework, combined with valuable field experiences. Step into the world of education with confidence, knowing you'll be equipped to provide meaningful learning experiences for all students.
Early Childhood Education Career Program
Looking to become a lead teacher in early education? Our career program prepares you to qualify for the Massachusetts Department of Early Education and Care lead teacher position. Upon completing the degree, you'll be set on the path to a fulfilling career by shaping future generations.
Early Childhood Certificate Program
Kickstart your journey as an entry-level professional in the early childhood education sector with our certificate program. Earn valuable course credits that can be applied toward an associate degree in Early Childhood Education, setting the foundation for your future success.
Join our community of passionate educators and embark on a rewarding career dedicated to making a positive impact on young minds. Choose the program that suits your aspirations and start your journey today!
Hear more from Engin Atasay, Professor of Education and Dept. Chair of Elementary & Secondary Education at Bristol.
Degree and Certificate Programs
Degree Programs
Deaf Studies
Early Childhood Education
Elementary Education
General Studies
Register for Spring 2024 now!
Classes start January 17.