Creating a Safe College Community Together
Bristol Community College created the Bristol Together plan to provide flexible health and safety guidelines for students, faculty, staff and the community at all of the college locations. The Bristol Together plan continues to be revised and updated as we receive new information from our public health experts.
Please remember that depending on the track of the virus, including new variants, at any time, the college may need to roll back in-person operations and take other prudent actions. We will lead with safety at top of mind.
Know your Color!
Please see the graph below as a visual guide. The color in effect will be posted on monitors around the college. See New Campus Protocols for more details.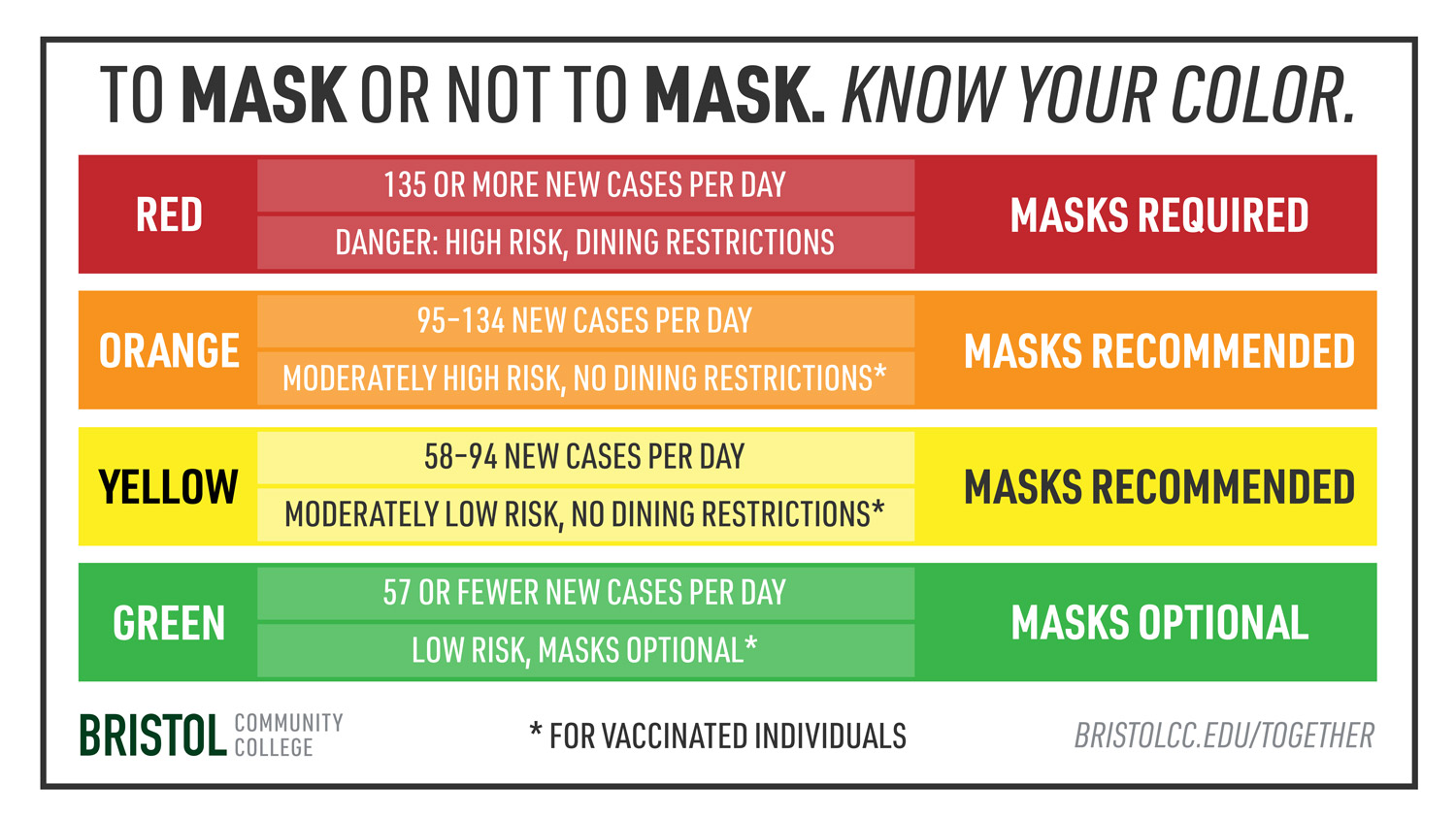 Click links below for sections of the plan:
---