EEC Child Development Associate (CDA) Credential Plus Program
Bristol Community College, utilizing the Early Education and Care Pathways grant, has developed a free Child Development Associate (CDA) Plus Program to assist the current early childhood education workforce. This pathway offers numerous opportunities to:
Take courses to become Teacher and Lead Teacher certified.
Acquire a CDA through the Council of Professional Recognition.
Assist students in matriculating into Bristol Community College Early Childhood Education Degree or Certificate programs.
Program Overview
Bristol Community College develops support and connections with those in the Early Childhood Education field in the south coast community. Courses offered bolster Teacher and Lead Teacher certification and a completed Child Development Associate (CDA) Credential (not to be confused with an Associate Degree), which is recognized worldwide.
Read more about the Child Development Associate (CDA) Credential.


Advantage of following this pathway:
Early Education and Care is a rewarding field supporting the development of ages birth through five years of age and helping to provide quality early childhood education for children and families in our communities. Currently, there is a high demand for workers due to a shortage of qualified teachers and lead teachers in Massachusetts.
Upon completion, there is an opportunity to matriculate into the Bristol ECE Associate Degree program and continue a higher education degree through the Massachusetts EEC Scholarship program.
All courses are stackable and matriculation into the ECE Associate Degree Program is a goal of this pathway.
Courses Include:
Pre-requisites or other requirements
Must hold a position in a licensed Early Education and Care Program or license exempt program of at least 20 hours per week or intend to secure paid employment in an EEC licensed or license exempt program of at least 20 hours per week, within 6 months of beginning the grant-funded program.


For more information:
Tell us about yourself. Please complete the CDA Pathway Grant Inquiry Form so we can better understand how to better support you in your acquiring your CDA.
Heidi Campbell, Special Programs Coordinator
774.357.2505 | Heidi.Campbell@BristolCC.edu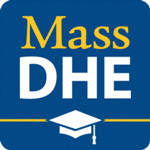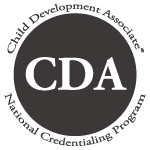 ---
Additional Resources:
Learn more about the CDA Pathway Grant Classes
Massachusetts Early Educator Career Pathways Programs