Support for Students & Families
Scroll Down for Page Content
---
---
Students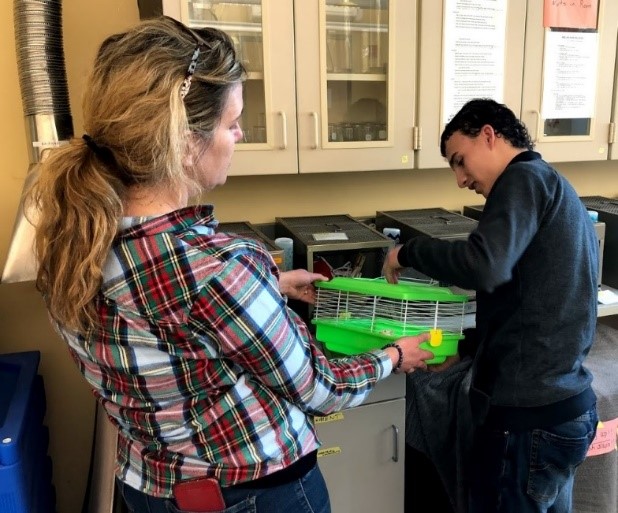 The key to student success is ensuring that students receive the support they need. Once accepted into the college each student participates in a person-centered planning process that helps to establish a long-term vision with academic, career, social, and life skills goals. The student then works with a college advisor to select classes that match the student's goals and interests.
Each student has an education coach provided by the sending school district. In class, the education coach may provide cues and strategies to the student on communicating with the instructor and their peers; model behavior in the classroom as well as interpret instructions and materials in a way that the student can understand.
Students are enrolled with the college's Office of Disability Services and are assigned a learning specialist who helps the student identify "reasonable accommodations" they might need for their classes. For all students, there is an expectation that they will participate to the best of their ability. When students participate in college courses, they often do that through an audit status. Students who are auditing a class participate in all class activities. There may be times when the student will work with their education coach and instructor to modify the assessment procedure in order to best show their understanding of the material. If the student takes the course for college credit, then they must meet the same standards as everyone else in the class.
In addition to providing classroom support, the education coach assists the student to develop organization and time management skills, helps the student with their homework, provides support at job internships, and supports them in accessing campus resources (e.g. learning center, library, fitness center, and cafeteria), and at campus social events. The role of the education coach is vital in providing effective support to the student.
Families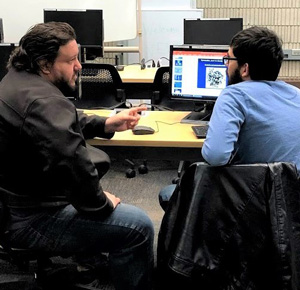 Family support is one of the keys to ensuring that the student has a successful experience at Bristol Community College. At the start of each semester, there is an orientation for students and family members. Families are invited by the student to participate in the person-centered planning process.
We recognize that parents like to be "kept in the loop" but we also respect that as students get older and prepare to enter adulthood they are entitled to an increasing degree of privacy and autonomy. If there are any academic issues parents are concerned about they are encouraged initially to speak to the student or their education coach. Parents should not talk to the college instructor.
We also offer free workshops and webinars to parents and students on a range of topics pertaining to transition.
---
RELATED CONTENT