Student Profiles - Seygoun Kaba
Scroll Down for Page Content
---
---
Seygoun Kaba

Class of 2018 | General Studies

Seygoun Kaba − a 28-year-old from the Ivory Coast − may not seem like your typical Bristol student. But when researching colleges, he looked for many of the same things you may be looking for – an affordable education, close to his new home, where he could maintain his quality of life in and out of the classroom.
You could say he found all of this – and more – at Bristol Community College. He's set to graduate in 2018. He's made Dean's list. He's made friends. He's even made it to the national regional soccer championship in 2016. "My dream is to earn my bachelor's degree. Starting at Bristol has allowed me to go to school full-time, work part-time and also play soccer while I move closer to achieving that dream."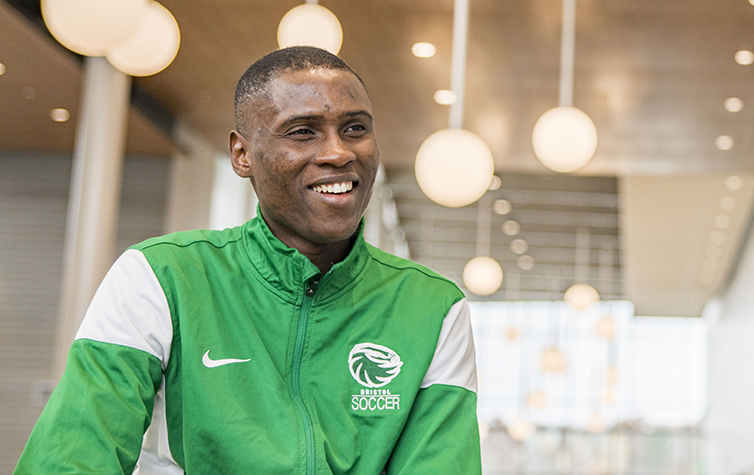 As a member of the Bristol Bayhawks soccer team, Seygoun says it has helped him stay focused. The game has always been his way to relieve stress, think more clearly and forge friendships. Finding a community college with an athletics program was important to Seygoun for these reasons.
Seygoun credits his success to the Bristol community – his advisor, instructors, classmates and teammates – who each impacted his life in some way. But it could also have something to do with the determination, work ethic and never-give-up attitude that has earned him the nickname "The Legend" among his teammates. In any case, his Bristol community looks forward to seeing this Bayhawk soar.