Multicultural Affairs Student Leadership Program
Scroll Down for Page Content
---
---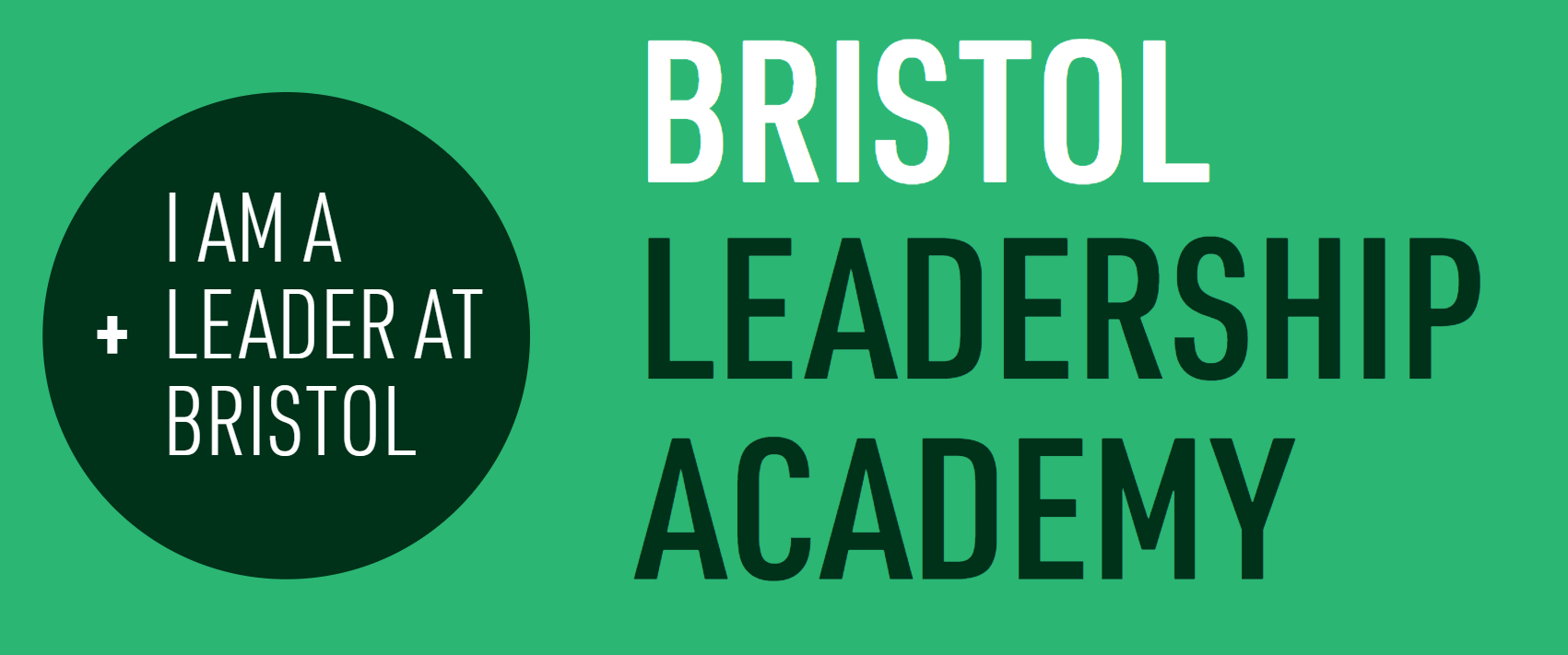 About Bristol's Leadership Academy
The Bristol Leadership Academy is a nine-week leadership training symposium that prepares students each year to be effective global citizens who are engaged in transforming their communities.
The Leadership Academy seeks to actively engage Bristol student leaders in a variety of discussions, lectures, activities, and experiential opportunities related to leadership development. Each session will be conducted in seminar-style with occasional lectures but will consist primarily of class discussions and activities based on specific topics.
The Leadership Academy is facilitated by Bristol's Student & Family Engagement department, the Multicultural Student Center & Experiential Education Center.
Topics include*:
* Topic links will bring you to the videos and resource emails from our 2021-2022 Leadership Academy Sessions.
Certificate
Each participant who completes the program will be recognized at Bristol Awards Night in the spring.
Leadership Academy Playlist
2023-2024 Leadership Schedule
July 1, 2023
Nominations open for the Spring 2024 Leadership Academy
Faculty, Staff, and Students can nominate (students can nominate classmates or self-nominate). A link to the nomination form will also be added to our Leadership Academy Engage page.
November 1, 2023
Nomination & Acceptance Letters go out to students!
As students accept, they are given a unique Gallup Strengths code.
January 15, 2024
MLK Day Breakfast & Day of Service
February 5, 2024
Communication & Leadership
February 12, 2024
Interpersonal Interaction
February 26, 2024
March 4, 2024
March 18, 2024
March 25, 2024
Civic Responsibility & Social Justice
April 1, 2024
April 8, 2024
Click here for the nomination Form
Testimonials
"I have some great news to share with you and I was wondering if you would either send it along for me or send me in the right direction. The news is that I have not only developed the position in the Emergency Department, Lead CNA, it finally went through and it's official. I am now one of five new Lead CNAs in the Emergency Department at the Miriam Hospital. I could not have done this alone, without the help and guidance from the Leadership Academy."
- Leadership Academy Student
"Honestly, I am not sure if I have thanked or gave enough praise to the Leadership Academy. It totally elevated my career, my self-awareness, in a way I could not imagine. It was brilliant and I am very grateful to have been part of this pilot cohort. Thank you for having me!"
- Leadership Academy Student
"Thank you so much for all that you guys have done with this program. It has been very helpful and opened doors I thought I would never have tried. I look forward to every session."
- Bristol Leadership Academy Graduate
Contact Info
The Leadership Academy is facilitated by Bristol's Student & Family Engagement department and the Multicultural Student Center.
For questions and additional information please contact
Melissa Rogers, Activities Coordinator, Multicultural Affairs
Melissa.Rogers@BristolCC.edu