Scroll Down for Page Content
---
---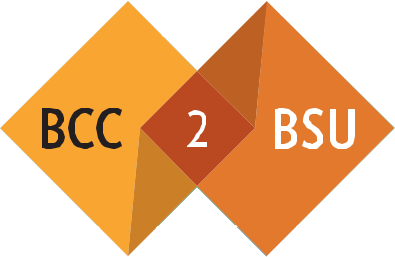 A journey to successfully attaining your bachelor's degree at BSU begins with BCC2BSU. This innovative program starts at Bristol and prepares you for academic success – all while providing you with a seamless transition to BSU. Apply for BCC2BSU, complete your associate degree at Bristol and then you will transfer into BSU automatically as a junior.
While at Bristol, you will enjoy many of the same benefits that BSU students experience – access to facilities, events and more. You will join not one, but two campus communities where students from all
backgrounds find a place and develop their definitions of success – while saving thousands of dollars. You will be welcomed into an extraordinary community that is committed to student success.
Take the next step on your path to a bachelor's degree and a successful career with BCC2BSU. Still have questions about this program? Click here for 10 Things You Need to Know About the BCC2BSU Pathway‌‌.
Click here to visit the main CC2BSU program website
Click here to complete the BCC2BSU participation form
‌
Contact Details
Lauren Kelly
Phone: 508.531.1484
Email: l7kelly@bridgew.edu