Scroll Down for Page Content
---
---
We host a variety of admissions events and information sessions throughout the year to help students learn more about the college and meet our admissions team. Bristol is currently offering virtual and in-person tours or information sessions. 
We invite you to attend an upcoming information session for an overview of the college and its admissions process. Check out our schedule here: Campus Tours and Information Sessions.

Bristol's Admissions Counselors are here to assist you in the enrollment process. Learn more about our counselors and coverage areas in the biographies below.
If you have any questions after attending a session, you're welcome to schedule a one-on-one appointment with one of our counselors! This is a great opportunity to ask questions and receive guidance specific to your intended plans for beginning at Bristol.
Click here to schedule an appointment
Katie Spavento
Director of Admissions
Katie.Spavento@BristolCC.edu | 774.357.2947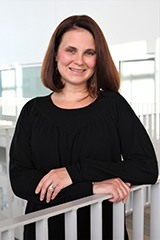 Katie joined the Bristol Community College family in 2009, serving as the First Year Engagement Specialist as part of the Title III Grant: The Connected College. In 2012, she transitioned to the Admissions team as the Assistant Director, stepping into the Associate Director role in 2016. In these positions, Katie supported the recruitment of students and oversaw the selective health application and review process, in addition to the day-to-day operations of the department. In 2018, she stepped into the Director role, overseeing both Admissions and Testing. Katie earned her B.A. from Hamilton College and is also an alumnae of Northeastern University, where she earned her M.S with a specialization in college student development and counseling. When not at Bristol helping students achieve their goals, she enjoys spending time with her daughter and husband.
Dr. Vanessa Ruggieri
Interim Associate Director of Admissions
Vanessa.Ruggieri@BristolCC.edu | 774.357.2708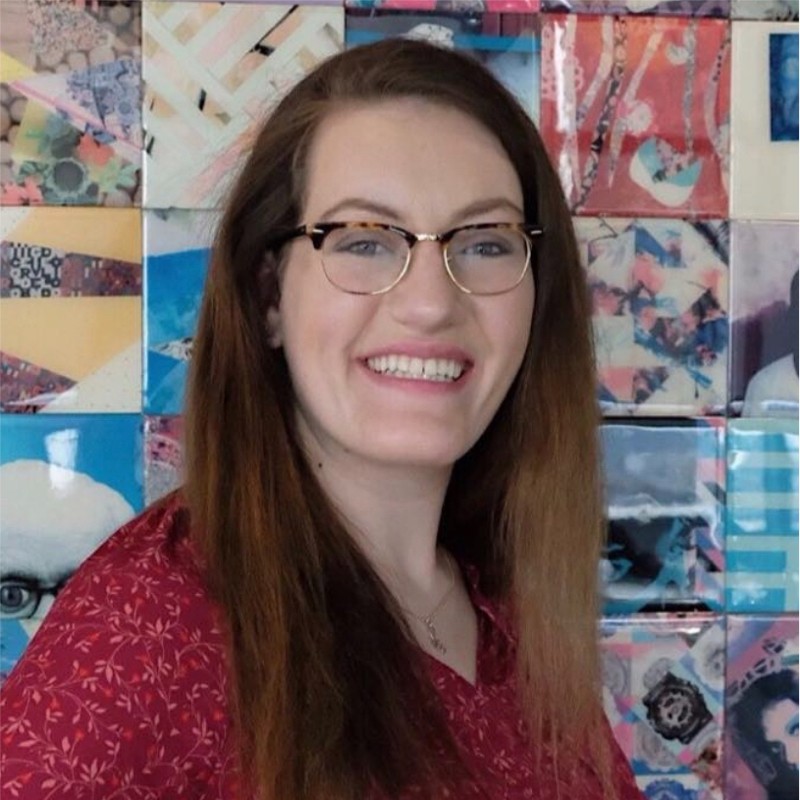 Vanessa comes to Bristol Community College from Rhode Island College (RIC) where she developed her passion for enrollment management and student affairs. She began her journey serving in leadership roles at RIC while earning her bachelor's in both Management and Marketing. After graduating, Vanessa transitioned to serving as RIC's Admissions Officer and Campus Visit Director while earning her Masters in Business Administration with a concentration in Human Resources from the University of Rhode Island. She has just earned her Doctorate of Education at Johnson and Wales University and considers herself a lifelong learner. She is well versed in social media, recruitment, and enrollment strategies and holds a depth of experience in supporting the many diverse populations Bristol serves.
Mary Bubar
Admissions Coordinator for the Fall River campus
Mary.Bubar@BristolCC.edu | 774.357.2734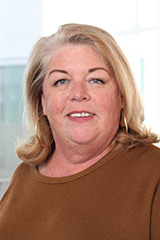 Mary joined the Admissions team at Bristol in 2021. Prior to coming to Bristol, Mary worked in the Admissions Office at Roger Williams University. There she continued her passion for enrollment and student affairs after many years at her alma mater, Guilford College. While she is relatively new to the Bristol family, Mary is not new to the opportunities that Bristol provides students as she worked closely with our Transfer Affairs area to support the transition of Bristol students into Roger Williams University. As part of her role at Bristol, Mary will work closely with military veteran students- a population she is honored and excited to serve. She's a strong advocate for Bristol and we're privileged to have her as one of our own.
Jenna DeBortoli
Admissions Coordinator for the New Bedford Campus
Jenna.DeBortoli@BristolCC.edu | 774.357.3309 | MEET JENNA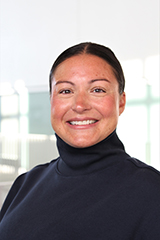 Jenna started at Bristol Community College in 2007. Before joining Admissions in 2011, she worked in a variety of roles at the college, including adjunct instructor, advisor, grant coordinator, and as a staff member in the Testing Office. She is a proud graduate of Bishop Stang High School and earned her bachelor's degree in communication from Fairfield University. She also holds a Masters of Education degree, with a concentration in Educational Leadership. Jenna currently resides in New Bedford with her family.
Ashley O'Donnell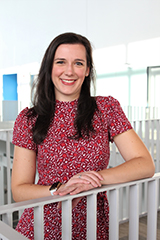 Admissions Coordinator for the Taunton Center
Ashley.O'Donnell@BristolCC.edu | 774.357.2279
Ashley began her admissions experience as a work study student at Stonehill College where she earned her Bachelor's in both English and Communication. While at Stonehill Ashley served in various leadership positions and was an active member of the campus community. She continued her educational journey at Bridgewater State University where she received her Master's of Education in Counseling with a concentration in Student Affairs. Her experience at BSU ignited a passion for public higher education. She began her admissions career at UMass Dartmouth before returning to Bridgewater State. In these roles Ashley primarily worked with students in Boston, nonprofit organizations that assisted students with college access, and dual enrollment opportunities for high school students. After one year as the Director of Admissions at Fontbonne: The Early College of Boston, Ashley is excited to return to serving students as they begin the college process in the local community. In her free time Ashley enjoys volunteering in the community, exercising and physical fitness, along with traveling through books and in person to explore new places.
Sheilah Pacheco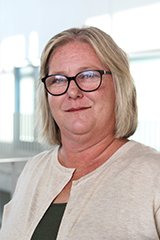 Clerk V, Admissions Operations
Sheilah.Pacheco@BristolCC.edu | 774.357.2363
Sheilah joined the Admissions office as a work-study student in 2001 while pursuing her degree in Business Administration-Accounting. Soon thereafter she was promoted to part-time clerk and went on to be a full-time team member in 2005. Sheilah has provided support to prospective students in many capacities, during which she acquired a knowledge base that she still uses in her current role as part of our admissions operations team. Her responsibilities include processing and maintaining all the general applications, the selective health applications, as well as processing transcripts and all the other documents required for admission. Sheilah also works closely with the international population as they apply for admission. She finds her work rewarding, knowing that lives will be changed because of the work she does. You can find Sheilah at the Fall River Campus!
Beth Santana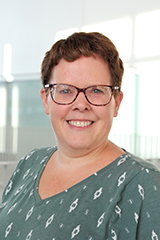 Clerk V, Admissions Operations
Elizabeth.Santana@BristolCC.edu | 774.357.2703
Beth Santana started her journey at Bristol immediately after her high school graduation, serving as a work study student. In 2000, she worked part-time in Financial Aid and transitioned to a full-time role as a member of the Admissions team in 2001. After earning her Associate's in Office Administration from Bristol in 2005, she pursued employment outside of the college. However, she soon returned to where her heart is--Admissions at Bristol--and has been a member of the team ever since.
Attleboro Admissions Coordinator
Admissions 774.357.2947 | Attleboro Campus 774.357.3527
We are pleased to share that our Attleboro Admissions Coordinator has accepted a leadership role within our department. During this transitional period, we will continue to offer in-person and virtual support for those interested in accessing our services in Attleboro.