Scroll Down for Page Content
---
---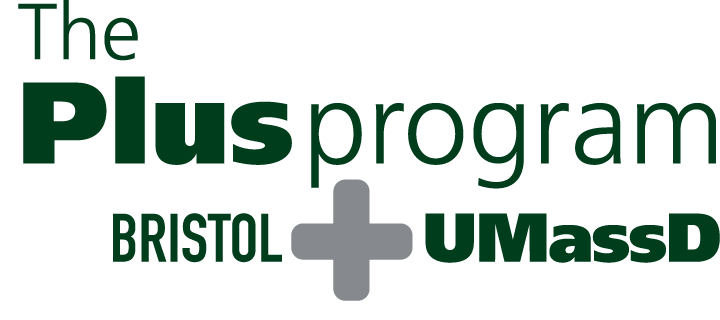 Is your ultimate educational goal a degree from the University of Massachusetts Dartmouth?
Bristol Community College and UMass Dartmouth have collaborated to launch Bristol + UMassD. This innovative program is your head start at earning your UMassD degree!
Program advantages
You will get the best of two great Bristol County colleges with Bristol + UMassD.
This program is the perfect path to entering a full-time day program or earning an online degree. Bristol + UMassD guarantees admission to a wide range of UMass Dartmouth undergraduate degree programs.
‌In addition to guaranteed admission to UMass Dartmouth, you will also benefit from a number of UMass Dartmouth offerings including:
Access to the university's library, fitness center, bookstore and dining halls, while attending Bristol full-time
Collaborative on-site academic advising and priority registration at UMass Dartmouth
Career development workshops
UMass Dartmouth ID card that provides access to UMass Dartmouth events including sporting events, musical and theatre productions, speaker programs and more.


$2500 UMassD scholarships
UMass Dartmouth will award merit scholarships of at least $2,500 a year to Bristol + UMassD participants. To qualify, you need to have earned a cumulative GPA of 3.0 or higher, and be enrolled as a full-time day student.
Visit the UMass Dartmouth Bristol + UMassD page here for more information.
From the college presidents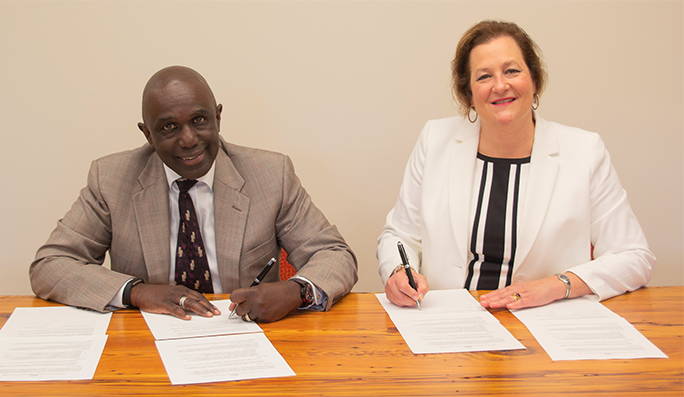 "The Bristol + UMassD program is the latest extension of our mission to bridge access to critical education in our communities. The innovative collaboration combines the specialized resources of both institutions, creating a rich college experience, while also streamlining the transition to a bachelor degree."
- Bristol President Laura L. Douglas, Ph.D.
"This innovative collaboration advances our goal to increase educational attainment across the region. Together, Bristol Community College and UMass Dartmouth are equipping students with the adaptable skillset and agile mindset required to succeed in a rapidly evolving economy."
- UMass Dartmouth Chancellor Robert E. Johnson
For more information about the Bristol + UMassD program please contact the Bristol Office of Transfer Affairs at 774.357.2234 or email TransferBristolCC.edu.

More about Bristol + UMassD
You can take advantage of Bristol + UMassD if you are a Bristol student with less than 30 credits, or if you are participating in the UMassD/Bristol articulation agreements or the MassTransfer A2B programs. Under the program, students who completed their AS/AA degree from Bristol will enter UMass Dartmouth as juniors. The program will begin enrolling students in September 2019. Bristol Community College does not require students to submit SAT and ACT testing results, although by submitting your results you may be exempt you from all or part of the placement exam.
Bristol students who sign up for and meet the guidelines of the Commonwealth Commitment program will attend UMass Dartmouth at frozen tuition and fees throughout their remaining two years of study, a 10% rebate on tuition and fees per semester, as well as the MassTransfer tuition credit.
Students would realize an approximate 40 percent savings if they attended UMass Dartmouth through the Commonwealth Commitment. The Massachusetts Department of Higher Education's Commonwealth Commitment is an agreement between the state's 15 community colleges and four-year institutions that freezes tuition and fees upon program entry while offering other rebates.