Christopher R. Carreiro, Esq.
Scroll Down for Page Content
---
---
Class of 2010 – Bristol was a Foundation for Business Leadership
Written by JoAnne Breault, MA
Class of 1984 and 2012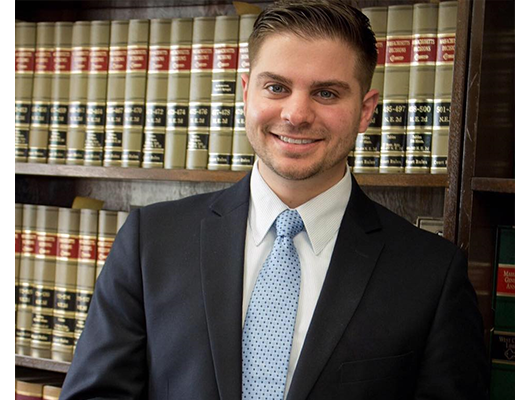 Christopher Carreiro developed an interest in business at a young age. "I learned how to make a dollar by setting up lemonade stands and having yard sales," touted Chris. "By the time I was fourteen, I was designing websites for local businesses."
His keen business acumen and financial sense landed him at Bristol Community College as a business administration transfer. "While enrolled at Bristol, I was going through one of the most difficult times in my life," said Chris. He and his twin brother Jonathan lost their mother when they were eighteen. "For the first time in my life, I felt very much alone."
Chris was looking for direction and guidance as he coped with the loss of his mother. "Bristol provided me with a nurturing environment and I felt that my instructors invested in my success." Chris said he is very grateful to Dean Phoebe Blackburn, who made it possible for him to successfully complete his courses and earn his degree while he was overcoming obstacles. He also loved Dean William Berardi's teaching method. "He was an instructor back then, and he takes a life coaching approach to teaching and stresses practical skills," stated Chris.
While attending Bristol he launched his first business, Civil Service Supply Company, which specializes in police, fire, and EMS merchandise. This successful business venture would fund his future degrees. In 2011, he obtained a bachelor's in finance from UMASS Dartmouth and in 2015 he earned his juris doctor in law from Roger Williams University Law School.
"It was at Bristol that I realized I wanted to become a lawyer," stated Chris. At nineteen, he challenged a Toyota dealership that refused to make recall repairs by representing himself in front of an arbitrator and won the lawsuit. "The dealer was forced to reimburse me for everything, including the stamp on the envelope," said Chris. He said the experience was "liberating" and inspired him to seek a law degree.
Chris stated "through public service we can make our community a better place." After a stint on the school committee in Swansea, Chris was elected to the Selectboard and now serves as the chairman. His personal loss inspired him to develop leadership skills. "We don't know how long we are going to be here," said Chris. "I felt that the younger population needed to be represented in local government."
Chris also finds time to volunteer as a firefighter/EMT with the town of Swansea, chair the Cable Access Oversight Committee, and serves as a member of the Bristol Community College Alumni Association Steering Committee. He received the Alumni Service Award in 2017
Returning to Bristol as an instructor was on Chris' "bucket list" and he currently teaches Business Law and Corporate Finance. He starts each semester by narrating his personal story and giving his students advice. "Don't let anyone tell you that because you started at a community college you can't rise to the top." You can have a conversation with Chris by tuning into WSAR on Thursdays at 3 p.m. for The Third Degree.