Scroll Down for Page Content
---
---
Class of 2014 - Bristol Framed Her Life
Written by JoAnne Breault, MA
Class of 1984 and 2012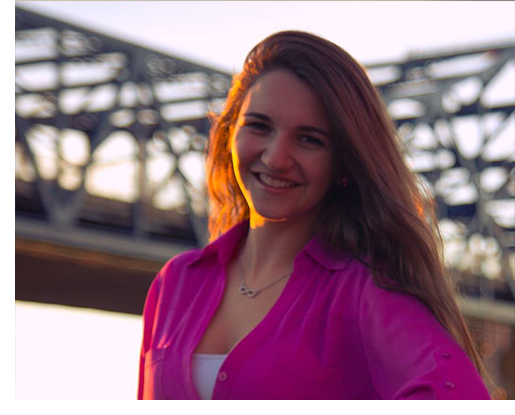 Kelsey Garcia's advice is to jump into your career field as soon as you can. Gifted with an entrepreneurial spirit, she launched her photography company, K. Garcia Productions, while attending Portsmouth High School. However, Kelsey confides she really didn't like school until she enrolled at Bristol Community College. "As a General Studies Transfer, I had an opportunity to taste everything."
Kelsey states that it was at Bristol she developed an appreciation for learning. She enrolled in courses that polished her professional skills in photography, videography, and social media marketing. "The television studio at Bristol was phenomenal," quipped Kelsey. "Most colleges do not have that type of technology." One of Kelsey's favorite professors was Ricardo Rebelo, Associate Professor of Communication. "Ric had a great deal of professional broadcasting experience and he generously shared that knowledge with his students," said Kelsey.
After graduating from Bristol in 2014, Kelsey earned a Marketing degree at UMass Dartmouth in 2017.That same year the Bristol County Chamber of Commerce honored her with the Young Entrepreneur of the Year Award.
As a popular photographer in Massachusetts and Rhode Island, Kelsey specializes in wedding and portrait photography. She also volunteers her photography services with the Miss America organization. Miss America's platform is to raise money for the Children's Miracle Network Hospitals which provide treatment and hope to millions of sick children.
Kelsey is also a pageant title holder. As Miss Rhode Island International 2018, a platform-based pageant, she advocates for small businesses and local manufacturing. At twenty-three, she believes she has not yet reached her potential. "My dream would be to see my photo on a billboard in Times Square," echoed Kelsey.