Edward Sousa and Phil Oliveira
Scroll Down for Page Content
---
---
Pilot Mentoring Program Hits the Runway
Submitted by Stacie Charbonneau Hess
In her recent best-selling memoir, Becoming, Michelle Obama writes, "When you've worked hard, and done well, and walked through that doorway of opportunity, you do not slam it shut behind you. You reach back and you give other folks the same chances that helped you succeed."
When you hit mid-life, it's sometimes easy to forget that your success, however grand or humble, did not start with you. Countless people paved the way for you to succeed. Perhaps it was first your parents, or grandparents. It was likely your teachers, your former employers. Perhaps it was even adversity that gave you the determination to find an ally, to lean on someone for advice, an introduction. Somewhere along the way, you likely had a mentor: someone who took an interest in your career, who counseled you in times of decision-making.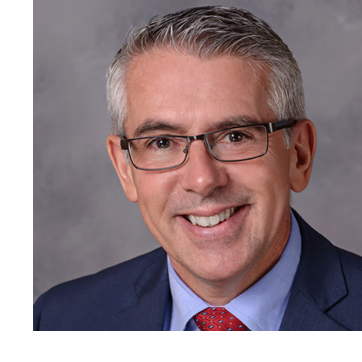 A mentor can be a powerful ally who assuages your fears, helps you negotiate and advocate for yourself, and serves as a springboard for sharing ideas. In the spirit of giving back, the Bristol Alumni Association brainstormed a new initiative to help current students navigate their own career aspirations.
‌The Alumni Association Steering Committee rolled out a Pilot Mentoring Program in partnership with Career Services this past semester at Bristol in an attempt to connect current students and job seekers with experienced professionals. The program is in its nascent stages, but I took the opportunity to speak with two mentors as well as their mentees to find out how the program is serving them. Surprisingly, the mentors seemed to get as much out of the program as the mentees! Paying it forward has a positive effect on everyone.
I interviewed Edward Sousa, First Senior Vice President and Senior Commercial Loan Officer at Bridgewater Savings Bank, and Philip Oliveira, Executive Director of Supply Chain at SouthCoast Hospital. Each was matched earlier this year with a student who is actively navigating the job market.
Mr. Sousa works with Karrie Lucas, an Electrical-Mechanical Engineering student. They meet about once a month, usually in person, though they have had some Facetime conversations. Like many Bristol students, Karrie works full-time and has a busy schedule. The first thing Ed told her was, "I know what it is to be a working student…it can be done, and here is my story." Sometimes, simply by sharing one's story, doubts and fears begin to subside. Speaking to someone who has "been there" can be inspiring.
"Recently," Mr. Sousa tells me, "Karrie had a job interview. She asked me to go over her resumé. I gave her some recommendations." Karrie employed those recommendations right away and took her resumé to a job fair.
"There were a lot more people there than I thought," Karrie admitted. "In my field, a lot of the companies are male-dominated, so it's a little tougher to break in. I know they are trying to make it more equal, but I need all the help I can get." Karrie says that in addition to helping her with her resume, Ed showed her some job search websites and prepped her on the interview process — all key strategies that a mentor can focus on to help increase confidence.
For her part, Karrie is quite ambitious. "I am always interested in moving forward," she tells me. She is planning to transfer to get her Bachelor's Degree in Management. Tenacity is important, and students who are matched with mentors at Bristol clearly exemplify this trait.
Mr. Sousa, though now a successful senior executive, recalls the early days of his career. "I started from nothing. I am now Senior Management and head up the Business Banking Division, adding value to the community by bringing business products ranging from $50,000 to ten million dollars into the community." What Ed realizes, however, is that his success was a journey, and others helped light his way.
He attributes his own success to a mentor and a good education. His mentor was a former boss, Manny, who"…really nudged me. He really pushed me to keep taking classes and learn new skills. The truth of the matter is…I was hired and realized I needed to build my skills to grow in my career. I worked and took evening classes part-time over a period of years at Bristol. Bristol Community College gave me a network of people and really positioned me to be successful. I got my associate's degree in business…and then went on to get a Bachelor's degree in Business Administration from UMASS Dartmouth."
Ed attributes his education and people interested in his success as propelling him forward. He even remembers a specific teacher. His former Bristol professor Ed Sylvia still works in New Bedford as a CPA. Sousa recalls the "Break-Even Analysis" lesson he learned in Professor Sylvia's class. "We are friends to this day," he says proudly.
I ask him if he is serving as a mentor as a way of giving back. He doesn't hesitate. "When you do good, you feel good," he reminds me. "That goes without saying. When you do good deeds, it's personally rewarding. When I first got involved with Bristol as a volunteer, is was because Bristol provided me with a stepping stone and a foundation to be successful. We should not undermine community colleges, and I am glad to see Bristol Community College taking the initiative to leverage their resources and make connections." In short, Ed realizes the value of mentoring as one step in establishing a larger supportive network.
Similarly, Phil Oliveira is a Bristol graduate who stayed local and has enjoyed a measure of personal and professional success. In 2017, he accepted a position as Executive Director of Supply Chain at Southcoast Hospitals because he was "…inspired by the mission of the Hospital" and he liked the idea of serving in his home community. I visited him at his office in the sprawling building in Fairhaven.
Phil has a methodical approach. His focus in school was Electrical Engineering, which gives him a unique perspective as a mentor. "I like solving problems, breaking things down logically," he says. When he gives people advice, he does so from a place of experience. "When you look at my history, it's complicated. There are things I wish I did differently. I unwind it, and I can share what I learned."
Phil is currently mentoring Regina Casey, who is returning to the workplace as a mature woman in her 60s after ten months of unemployment because of layoffs. Regina says Phil has really helped her because, she admits with good-natured humor, "…even at my age, I still have something to learn!" She continues, "Phil has been the person who I bounce ideas off of, discuss the daily challenges I face. He has advised and guided me in how to position my ideas and myself, and guided me in areas where I could have made a better decision. If I have a dilemma during my workday and I need his advice, Phil is always very supportive. He has so much to offer as a mentor and he truly loves doing it. It has been a wonderful learning and growth experience for me."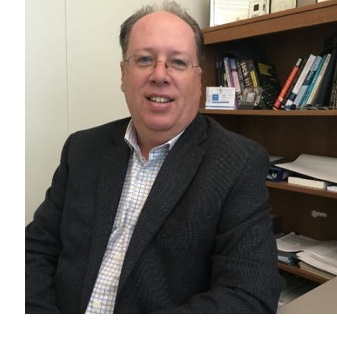 Having that flexible mindset is surely a reason that, despite the challenges of being an older job-seeker, Regina found her way to the program and into a new position that challenges and excites her. She adds, "You're never too old to be a mentee!"
In my short time talking with Phil, I could see that he was a natural teacher, and that he enjoyed paying attention to others. He is open and believes we never stop learning. One indication of his character is a story he told me about taking his four Godchildren out to dinner at least once a year, even though some of them are in their thirties. "My niece coined it the Annual State of the Godchild Dinner," he laughs. When Phil shares that story, I think about what it takes to have that continued level of commitment and what it must mean to his Godchildren. Here is an adult who cares about you, who is invested in your success, but is not necessarily your parent or boss. That is the definition of a mentor! Clearly Phil already had some practice before coming to the program, but meeting with Regina has been a mutually satisfying match.
He says that he learned early on that teaching others how to be successful is really giving them what they need to work well without him around. He recalls a former boss telling him, when he expressed reticence at giving a presentation by himself: "Whatever you do is a reflection of the coaching I have provided you." That is all the assurance Phil needed to feel ready and want to make his boss proud.
Phil says of the program, "It's a way to help some students see that things are possible, to give them feedback, and recognize that some of our roads are similar. It's not always going to be a straight line, but they gotta keep moving forward…." Most of all, he wants students at Bristol to know that: "There is a community out there who is willing to help."
With 35,000 graduates and counting, Bristol is a reservoir of talent and initiative. Phil and Ed both share a desire to improve their community by lifting others up. They and their mentees are hoping the pilot program becomes a permanent resource at Bristol.